You know that feeling you get when you're sitting in your car at the grocery store parking lot, asking God what to do with your life, and suddenly He slaps you upside the head and writes it out in the sky in Times New Roman with clouds and rainbows and flying angel babies?
Yeah, me neither. That's never happened to me.
However, I do know what it feels like to delve, to pursue, to really exert the time and effort to get to know Him and sync up with His passions. That feeling, you know? Gradually, getting an idea of where I fit into particular things He's doing in the world and what He's calling me to.
On my end, though, these past two months served me quite a concentrated dose of that process. Though it burned a bit on the way down, the grossly summarised result of that, then, is that for once I actually now know what I'm going to do with my life. I mean, what my next big step in life is.
Oh, all right. Sure. I'll share it with you.
Ready?
Queue dramatic music. 
Pause for effect. 
I'm moving to England.
Drops the mic.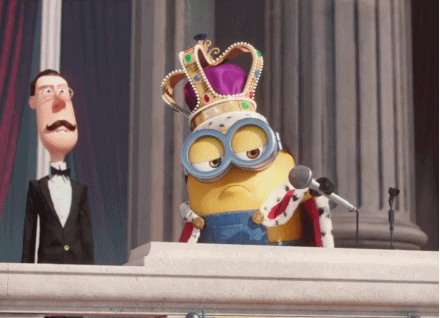 Yes, true story. I'll be gathering up my life (all one and a half backpacks of it) and making the quick little hop over to London to begin my new life as a professional chocolate-taster's apprentice.
No, wait. Wrong story.
Missionary. I'm going to be a missionary.
In a way I could sort of say that going through the Discipleship Training School in Norway last year was part of what got me hooked on the idea of working in full-time missions. Over these past six months or so of contemplating my next big step, I knew I at least wasn't anywhere near done traveling and living abroad; and I started feeling more certain about being in missions and doing volunteer work somewhere in the world. One of the biggest problems was honing in on a location. (I mean, really — when you're only given the option of every single country in the world, how are you expected to easily make a decision?)
I guess you're not. For me, it involved a lot of time and a heap of prayer.
I've only been to London once, for about seven hours.


Some might say that doesn't really count.
This time, though, I'll be going long-term.
Youth With a Mission has a base in London called Urban Key. They're all about social justice and making a difference by impacting people's lives in the city for the better; and they have a huge focus on influencing the societal sphere of arts and media. As if there could be a better combination, eh?
I'll be joining on as staff, which for the most part means my full-time job will be involved in the mercy ministries (working with refugees and people living on the streets,) and church networking. They've also asked me to help develop their new creative arts and media internship, Fusion,
I'm looking for people now who would like to give to the work or become long-term supporters for me.
I'll be there entirely on a volunteer basis, so I'll be in charge of raising my own support for all my fees and expenses. Basically you're the ones who can be part in enabling the vision for me. So it's entirely up to you and how you feel prompted to join in; and I'd love for you to believe with me in what we're accomplishing over there.  Please consider it, because nothing is too small and no effort will go unappreciated.
If you're keen, here's a quick scoop on the easiest ways to give.
1. You can give to me directly using this link.
Though, if you're interested in receiving a charitable donation tax-deductible receipt, you can either
2. Click here.
Or,
3. Mail a check to
YWAM Tyler
PO Box 3000
Garden Valley, TX
75571-3000
(however, please DO NOT put my name anywhere on the check because it will muddle things up on their taxes. Instead make it out to YWAM and just put my name on a separate little note in the envelope to say it's for me at Urban Key; this is quite important)
 4. In addition,
if you want to donate directly with a card or set up an Automatic Withdrawal with your account (which is convenient for me because there is no extra processing fee,) send an email to this address: mckenzie.blair@ywamtyler.org.
In each of these cases, you'll receive your tax-deductible receipt after each donation.
And of course you can also use any other various options:
Venmo
Facebook
Beaver pelts and exotic spices, if that's how you roll.
My mailing address in the States is
PO Box 1374
Bigfork, MT
59911
And my address in London will be
98 Park View
Wembley HA9 6JX
London, UK
It'd also be splendid if every now and then you could have a little chat with the Lord about me. That's just a whimsical way of saying please support me in prayer. But seriously, I'm fully convinced it makes a difference; so I would certainly appreciate it.
From now on, I'll be primarily using this blog to give my updates on life, ministry, work, and travel; but of course I'll still also keep sharing my profoundly esoteric ruminations and deep cogitations on life, as always. If you'd like to keep up with all of it, go ahead and subscribe, or perhaps even comment below with your email address and I can send my updates there.
I finally got my visa this last Friday, which means now it's only a matter of a handful of weeks before I leave. I'll be looking at tickets in the next couple days and aiming for around the last week of June or so. I'll announce my departure date as soon as I know it.
Please contact me if you want to know more. I'd actually love to talk about it. Maybe shoot me a text or give me a call if you want to hang out. After all, I need to make the best of my last little bit of Montana summer before I go.
Peace.